Events Schedule
October 2019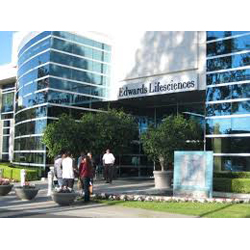 October 15th, 2019

Risk Managers Roundtable
Please join us for our Managers Roundtable hosted by The Edwards Lifesciences.
This is a RISK MANAGER ONLY event and is limited to 20 Risk Managers and their staff.
The event is FREE, we just ask that you come with questions that you would like to address with fellow Risk Managers.
Click here for more information and to register >>
---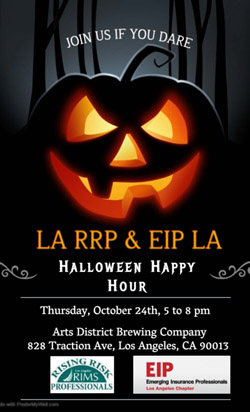 October 24th, 2019

RRP Halloween Happy Hour
Click here for more information and to register >>
November 2019
November 5th, 2019

RRP Panel/Happy Hour
Click here for more information and to register >>
---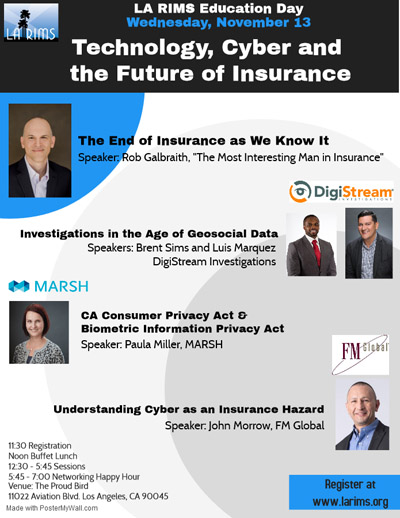 November 13th, 2019

Technology, Cyber and the Future of Insurance
Click here for more information and to register >>
December 2019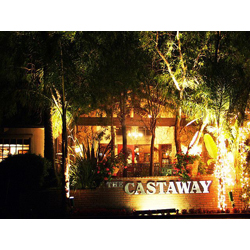 December 5th, 2019

2019 Annual Holiday Party & Installation of Officers
Click here for more information and to register >>
---