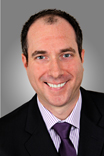 Vincent J.
Monastersky
President
President's Message
As we head into the final quarter of 2015 and all get prepared for the busy holiday season, I want to take this time to reflect on our Chapter achievements and express gratitude to the RIMS organization. Three important tenets of our mission are Education, Networking and Community Outreach. I am confident that we have satisfied these goals for our membership through our educational events, golf tournament and mixer and donations to our local risk management partners.
The past few months have been an exciting time for the Chapter. In July, Parsons in Pasadena hosted our second Risk Manager Roundtable of the year which was well received. In August, we were overwhelmed by the interest and support of our
Mixer
held at the Jonathan Club in Santa Monica. The beach location, music, dancing, food and drinks and of course our friendly membership made this event one of our most successful Mixers. This has reinforced our desire to turn a Mixer into an annual event. We were proud to present donations of $5,000 each to the LA City Lifeguard Association and LA Search Dogs non-profit organizations. And in September, we brought our Education event back downtown to our old but new location to talk about the "State of the Insurance Market". This location completes our 2015 goal of spreading our events throughout the Los Angeles region with the intention of reaching as many members as possible.
---