Event Registration
"Ask A Risk Manager Panel"
When
Wednesday, January 15, 2020
Registration Time:11:30 A.M.
Program Time:12:00 P.M.
Adjourn Time:1:30 P.M.

---
Cost
Risk Manager Members of the Society:
$25
Members registered in advance:
$45
Members at the door:
$65
Non-Members registered in advance:
$65
Non-Members at the door:
$80
---
This event has already past. You will no longer be able to RSVPs for this event.
---
Venue
Sportsmen's Lodge Hotel
12825 Ventura Blvd.
Studio City, CA 91604

Guest Speaker(s):
AJ Chin - Risk Manager, Bird Rides
,
Shaun D. Jackson, ARM - Executive Director, Panda Restaurant Group, Inc.
,
Stacy L. Stevens - SVP, Risk Management, American Realty Advisors
,
Event Details:
Join us for the first LA RIMS event of 2020 at a new luncheon location for us in Studio City.
Come hear what your fellow Risk Managers think about the current marketplace, unique risks that they see, and more in our always popular "Ask a Risk Manager" Panel... no topics are off the table, bring your questions!
Moderated by LA RIMS President, Jeff Stolle, the confirmed panelists include: Shaun Jackson from Panda Express, AJ Chin from Bird Rides, and Stacy Stevens from American Realty Advisors. Each panelist will be able to give you their unique perspectives on risk and insurance matters.
Seating is limited, sign up now.
The Sportsman's Lodge is located on the corner of Ventura and Coldwater.
You can only enter from Ventura Blvd.
Self Parking is complimentary
The meeting will take place on the Hotel side in the Vistas Room
There are a few small waterfalls at the Hotel entrance
Speaker(s):
---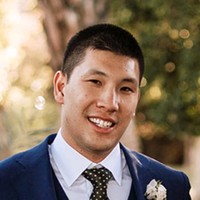 AJ Chin - Risk Manager, Bird Rides

AJ Chin is the Risk Manager for Bird Rides, Inc. where he has spent the last year building a comprehensive insurance and risk management program from the ground up in the new and evolving micromobiity space. Prior to joining Bird, AJ spent 9 years at Travelers and Chubb underwriting Property & Casualty insurance lines with a focus in the technology and life science industries. AJ has an MBA from Boston College and a Bachelor of Science in Economics & Finance from Bentley University.
---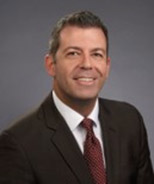 Shaun D. Jackson, ARM - Executive Director, Panda Restaurant Group, Inc.

Shaun Jackson is the Executive Director of Risk Management for Panda Restaurant Group, the world leader in Asian dining experiences and parent company of Panda Inn, Panda Express and Hibachi-San. Over the last 20 years he has led the Risk Management Departments for many other restaurant companies in many states across the US, including the publicly traded California based chicken chain El Pollo Loco. Others include El Torito, Acapulco, Chevys, Marie Callender's and Perkins and food manufacturers Real Mex Foods and Foxtail Foods. In his current role he also oversees the Internal Audit and Compliance function for the company. His past experience extends to the retail world and includes oversight of Human Resources and Benefits functions for multi-state and multi-unit companies. Shaun is the President of FIRMA
---

Stacy L. Stevens - SVP, Risk Management, American Realty Advisors

Stacy Stevens is ARA's Senior Vice President, Risk Management, responsible for the day to day risk management needs of ARA. She is responsible for the strategic guidance and direction in the execution of the firm's risk management activities including being accountable for the design, implementation, and administration of the overall insurance program for the firm, all the real estate and operating entities owned by ARA's clients, and the operational aspects of the real estate managed by ARA on behalf of its clients. Prior to joining ARA, Ms. Stevens was a Senior Managing Director for Beecher Carlson where her primary focus was the strategic design, marketing, implementation and servicing of large national and multi-national client's insurance programs. Prior to her time at Beecher Carlson she was Senior Vice President, Risk Management at Lowe Enterprises, where she orchestrated the placement of the insurance programs and directed loss control for their hotels, resorts and commercial locations.
Ms. Stevens has over 35 years of risk management and insurance experience. She is a certified Chartered Property Casualty Underwriter (CPCU), Associate in Risk Management (ARM), Associate in Claims (AIC) and holds a General Insurance certificate.
---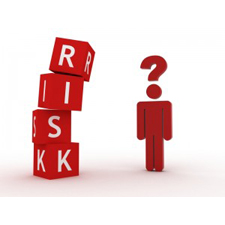 Please call the LA RIMS office at 818.843.2245 with questions