LA RIMS would like to thanks our sponsors
Platinum
Willis Towers Watson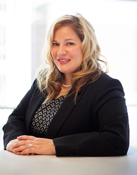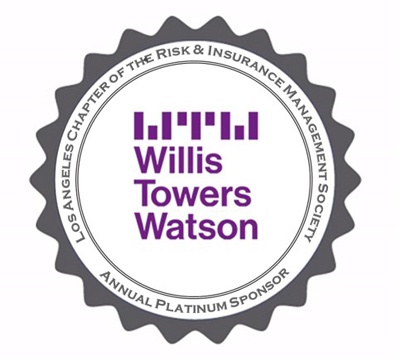 Bobbi Jo Danofa
801 S. Figueroa Street, Suite 800
Los Angeles, CA 90017
Phone
: (213) 607-6242
bobbijo.denofa@willistowerswatson.com
www.willistowerswatson.com
Willis Towers Watson (NASDAQ: WLTW) is a leading global advisory, broking and solutions company that helps clients around the world turn risk into a path for growth. With roots dating to 1828, Willis Towers Watson has 39,000 employees in more than 120 countries. We design and deliver solutions that manage risk, optimize benefits, cultivate talent and expand the power of capital to protect and strengthen institutions and individuals. Our unique perspective allows us to see the critical intersections between talent, assets and ideas -- the dynamic formula that drives business performance.
FM Global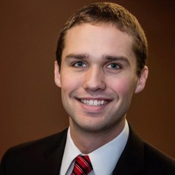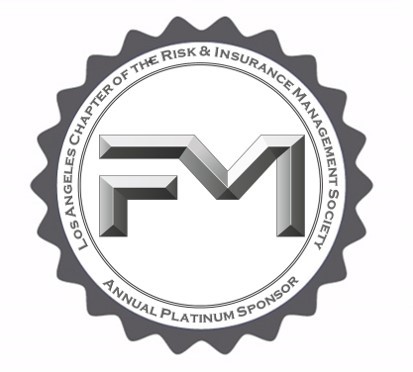 Ryan Elkas
6320 Canoga Avenue, Suite 1100
Woodland Hills, CA 91367
Phone
: (818) 227-2229
ryan.elkas@fmglobal.com
www.fmglobal.com
Established nearly two centuries ago, FM Global is a mutual insurance company whose capital, scientific research capability and engineering expertise are solely dedicated to property risk management. Mitigating risk is the mark of resilient companies. And it's a big reason why more than one-third of Fortune 1000 companies choose to partner with FM Global. Our client-owners work with us to better understand the hazards that can impact their business continuity in order to make cost-effective risk management decisions, combining unrivaled property loss prevention with insurance protection. Learn more at fmglobal.com.
Aon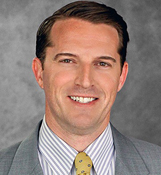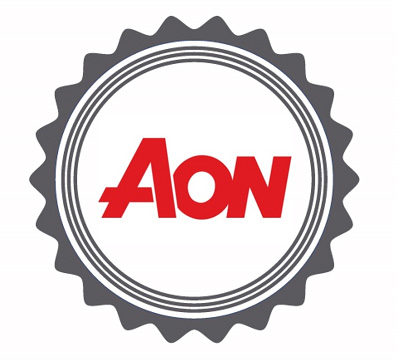 Marc Hickman
707 Wilshire Blvd., Suite 2600
Los Angeles, CA 90017
Phone
: (213) 630-3292
marc.hickman@aon.com
www.aon.com
We are a leading global professional services firm providing a broad range of risk, retirement and health solutions. Our 50,000 colleagues in 120 countries empower results for clients by using proprietary data and analytics to deliver insights that reduce volatility and improve performance.
ATI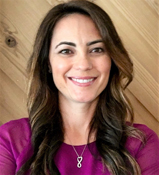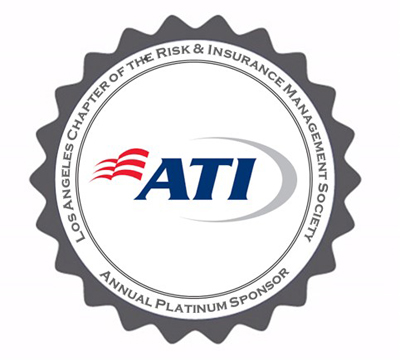 Stacie Bishop
2688 Westhills Court
Simi Valley, CA 93065
Phone
: (818) 299-4912
stacie.bishop@atirestoration.com
www.atirestoration.com
ATI is a national leader in restoration, environmental remediation and reconstruction. We are proud to be the nation's largest family-owned restoration contractor. ATI clients receive personal attention from our management team, plus all the benefits of a large company with nationwide locations, state of the art equipment and extensive personnel. We have over 1,400 full-time employees and 20 offices around the country.
Summer Mixer Sponsors
GoldSilver

Bill Ortgiesen
777 S. Figueroa St.
Los Angeles, CA 90017
Phone
: (213) 689-3651
bill.ortgiesen@aig.com
https://www.aig.com/individual

Christal Warner
2010 S. 4th St.
Milwaukee, WI 53204
Phone
: (714) 654-6406
Christal.Warner@Pauldavis.com
https://pdnational.pauldavis.com/
Karen Garza
100 West Broadway, Ste. 200
Long Beach, CA 90802
Phone
: (562) 951-9334
KarenGarza@atblaw.net
https://www.testanlaw.com/

Pat Koscher
2750 Signal Pkwy.
Signal Hill, CA 90755
Phone
: 562-716-0727
patricia.koscher@harbro.com
https://harbro.com/
Ryan Soriano
https://www.sorianolawoffices.com/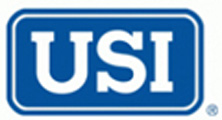 Alan Boring
alan.boring@usi.com
https://www.usi.com/
Bronze
Holiday Party Sponsors
Silver

Bill Ortgiesen
777 S. Figueroa St.
Los Angeles, CA 90017
Phone
: (213) 689-3651
bill.ortgiesen@aig.com
https://www.aig.com/individual
Bronze