President's Message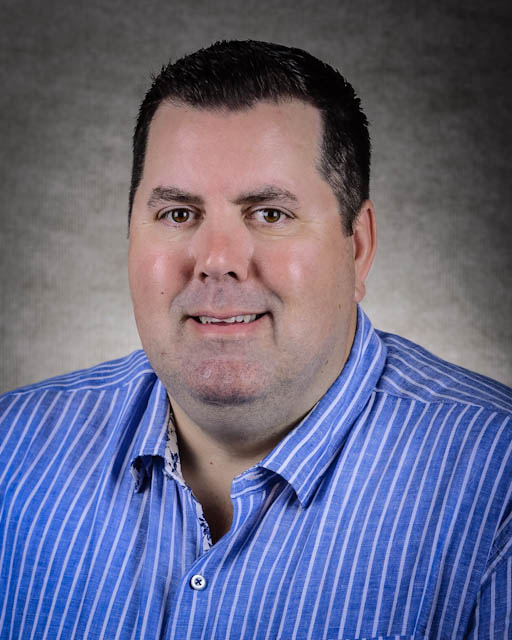 Jeff Stolle
President
Spring has sprung! One of the positive effects of the recent wildfires and our record breaking rain are the beautiful landscapes that are now blooming in the local mountains, but it also means more vegetation to burn during the next wildfire season (positive thoughts from a risk manager!)
As I write this I am preparing for the annual pilgrimage to the RIMS Conference. This year it is in Boston, next year it gets a little bit closer in Denver. Hopefully I will see (or saw) a lot of our Los Angeles Risk Community in Beantown.
Here are a few thoughts/reminders for the Chapter:
Golf Tournament
The LA RIMS Chapter's next event is the Annual Golf Tournament on Wednesday, June 5, at Brookside Golf Course in Pasadena. This is our Chapter's largest fundraiser of the year. It's always a fun time out on the course. This year's hole theme is "music". All of our hole sponsors have been tasked with creating an experience around music…it should be interesting to see what they come up with.
Remaining sponsorship opportunities for the Golf Tournament are limited. As of this writing, there are only a few holes available, a hole-in-one sponsorship, the foursome photo sponsorship, and a cocktail hour sponsor. We are also still looking for a corporate sponsor. If you are interested or have any questions about sponsorship please contact Amber.
Sponsorships
Speaking of sponsorships, since my last letter, the Chapter is pleased to announce that we have four inaugural platinum sponsors: FM Global, Willis Towers Watson, Aon, and American Technologies (ATI). These four companies have committed to sponsor the Chapter for a full year. They will be recognized in all LA RIMS communications, on our website, and at our events (among other benefits). Thank you!
We also have sponsors already lined-up for the summer mixer and the holiday party. We look to our sponsors to help defray some of the costs and make the events as beneficial as possible to our members. We also seek to give back, this past year we were able to give CSUN $10,000, which they are using to send 6 students to the RIMS Conference. If you are interested in sponsoring any of our events please contact a Board Member or Amber.
Events
2019 is off to a great start, we have had 3 events and 3 sellouts! What that means is that we had to cut-off registration for each of our events because we reached capacity based on the size of the room. If this continues, we are going to have to find new venues! Not a bad problem to have...
After the Golf Tournament we have an Educational Luncheon that is sure to draw a crowd. The meeting will focus on Entertainment Risk and will feature a panel of Entertainment Company Risk Managers who will give their perspectives on a variety of risks in their field. This meeting will be held in July in Burbank.
Here's a list of the remaining events for the year:
April 28 – May 1:
RIMS Conference
, Boston, MA
June 5th:
Golf Tournament
, Brookside Golf Club, Pasadena
July 17th:
Chapter Luncheon
, Castaway Burbank, Entertainment Risk Management
August 15th:
Summer Mixer
, Jonathon Beach Club, Santa Monica
September 18th:
Chapter Luncheon
, Downtown LA, TBD
October 16th:
Risk Manager Roundtable
, Edwards Life Sciences – FREE, Risk Managers Only!
November 13th:
Education Day
– The Proud Bird Conference Center
December 12th:
Holiday Party
, Castaway Burbank
We have new locations and formats for Education Day and the Holiday Party, stay tuned for more info as we get closer.
I hope you can join us at many of these events. With Los Angeles being so spread out and members being located all over the greater LA area, we try to plan events in different locales so members can be closer for some of the events. We recognize that there is a time commitment to attend, but that is why we try to put on quality events that should provide you with meaningful information, along with good networking opportunities. We will also continue to provide discounted pricing for Professional Members and their staff. While the Chapter takes a loss on these discounted costs, we think it is important that our members don't have issues attending just due to costs.
Get Involved
We are always looking for fresh perspectives and welcome anyone who is interested in helping out unofficially/officially or possibly serving on the Board. Please contact any of the current Board members for more info or for a Board Member application. New rules implemented by the Society now allow for at-large board members/directors to be both Professional (risk managers) and Associate Members (service providers).
Another way to get involved is specifically for our younger members (37 and under and/or those with less than 7 years' experience) is our Rising Risk Professionals (RRP) group which continues to grow and offer networking, career and professional development opportunities outside of the traditional RIMS Chapter events. For more information please contact any of these members or check out the LA RIMS RRP LinkedIn Group at:
https://www.linkedin.com/groups/13501237/
Stay In Touch
We have over 1100 followers on LinkedIn, if you have not already "LinkedIn" with us please do so. Our Chapter profile is LA RIMS can be found at
https://www.linkedin.com/in/larims/
, our LA RIMS Chapter LinkedIn Group can be found at
https://www.linkedin.com/groups/12149164/
. You can use these LinkedIn sites to get information/links on upcoming events, see highlights from past meetings, and see "liked" or "shared" information and news that could be resourceful to your career. You can also follow the hashtag: #LARIMS
The best place for current information on LA RIMS is on our website:
http://www.larims.org
. Here you can find out about and register for all of our events, see pictures from our past events, find out how to get involved, see a new job posting, and more.
Check us out!
Hope to see you at an LA RIMS event soon!
Best Regards,
Jeff Stolle
President, LA RIMS Chapter
jstolle@castlecooke.com
phone
: 818-879-6787