President's Message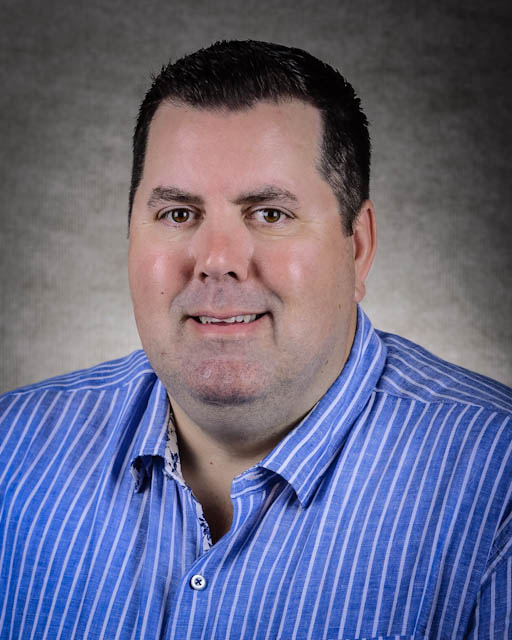 Jeff Stolle
President
HOT, HOT, HOT!
Looks like summer is finally here! This year has been wetter and colder than what we in Southern California are used to, but now is the time you can go to the beach or the pool or maybe this is when you escape and take a vacation. Whatever your plans, know that your LA RIMS Chapter will be here for you J
For those in staying in town, we have some fun summer events coming up. On Saturday, August 10th, former Chapter President, Manny Chavez is leading LA RIMS and Rising Risk Professionals (RRP) members on a Hike to the Hollywood Sign with a networking lunch following.Bring your friends and family and make a day of it. We had a great turnout for this the last time Manny led a similar hike.
Then 5 days later on August 15th, LA RIMS is hosting one of our biggest events of the year. Come put your feet in the sand and join the greater Los Angeles risk and insurance management community at our 4th annual LA RIMS Summer Mixer at the Jonathon Beach Club is Santa Monica. Sign up early for this event, we have had to turn people away in the past...
That brings me to my next topic, the ongoing success of our Chapter in 2019. We have had two sold out luncheons and we sold out the Golf Tournament this year. Thank you to all who have attended and to those companies that have supported and sponsored the LA RIMS Chapter! We hope to keep it going in the second half of the year.
We have some great events planned; besides the Augustevents noted above, we have a September luncheon in downtown LA (more details to be announced later) and then we have two traditional events with a completely new feel.
Our Annual Education Day is moving to the Proud Bird near LAX, this will give us more space for exhibitors and a refreshed space for the education sessions. The focus will be on Technology and Risk. Our keynote speaker is "The Most Interesting Man in Insurance" Rob Galbraith (Google him). We'll have more details later, but mark your calendars for what should be a very interesting day on November 13…by the way, all students can attend for FREE!
The other BIG CHANGE coming this year is to our Annual Holiday Party, good-bye Woodland Hills, hello Burbank! Be on the lookout for more details on our new party format scheduled for December 5th.
As we start thinking about 2020, the Board is accepting applications from anyone who is interested in being on the Board or volunteering in any way to help the Chapter. Please let any Board Member or me know if you have an interest. The Board is now open to all Members, both Professional and Associate members. See the section below on getting involved.
Here are a few reminders for the Chapter:
Sponsorships
A continued Thank You to our four inaugural Platinum Chapter sponsors: FM Global, Willis Towers Watson, Aon, and American Technologies (ATI). These four companies have committed to sponsor the Chapter for a full year.
Please think of LA RIMS as you start to put your 2020 budgets together, the Platinum Sponsorship is only one way you can help, we need sponsors for the Summer Mixer and Holiday Party, along with the Golf Tournament. All sponsors have the opportunity to exhibit at Education Day and all our recognized at the events and on our sponsor page on the website. Those who donate more than $3000 annually get their logo on the front page of the LA RIMS website for an entire year!
We look to our sponsors to help defray some of the costs and make the events as beneficial as possible to our members. We also seek to give back, this past year we were able to give CSUN $10,000, which they are using to send 6 students to the RIMS Conference. If you are interested in sponsoring any of our events please contact a Board Member or Amber.
Events
Here's a list of the remaining events for the year:
I hope you can join us at many of these events. With Los Angeles being so spread out and members being located all over the greater LA area, we try to plan events in different locales so members can be closer for some of the events. We recognize that there is a time commitment to attend, but that is why we try to put on quality events that should provide you with meaningful information, along with good networking opportunities. We will also continue to provide discounted pricing for Professional Members and their staff. While the Chapter takes a loss on these discounted costs, we think it is important that our members don't have issues attending just due to costs.
Get Involved
We are always looking for fresh perspectives and welcome anyone who is interested in helping out unofficially/officially or possibly serving on the Board. Please contact any of the current Board members for more info or for a Board Member application. New rules implemented by the Society now allow for at-large board members/directors to be both Professional (risk managers) and Associate Members (service providers).
Another way to get involved is specifically for our younger members (37 and under and/or those with less than 7 years' experience) is our Rising Risk Professionals (RRP) group which continues to grow and offer networking, career and professional development opportunities outside of the traditional RIMS Chapter events. For more information please contact any of these members or check out the LA RIMS RRP LinkedIn Group at:
https://www.linkedin.com/groups/13501237/
Stay In Touch
We have over 1300 followers on LinkedIn,if you have not already "LinkedIn" with us please do so. Our Chapter profile is LA RIMS can be found at
https://www.linkedin.com/in/larims/
, our LA RIMS Chapter LinkedIn Group can be found at
https://www.linkedin.com/groups/12149164/
. You can use these LinkedIn sites to get information/links on upcoming events, see highlights from past meetings, and see "liked" or "shared" information and news that could be resourceful to your career. Youcan also follow the hashtag:
#LARIMS
The best place for current information on LA RIMS is on our website:
http://www.larims.org
. Here you can find out about and register for all of our events, see pictures from our past events, find out how to get involved, see a new job posting, and more. Check us out!
Hope to see you at an LA RIMS event soon!
Best Regards,
Jeff Stolle
President, LA RIMS Chapter
jstolle@castlecooke.com
phone
: 818-879-6787