President's Message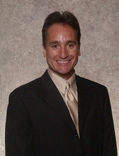 Manny Chavez
President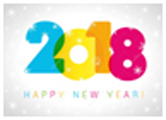 Happy New Year LA RIMS Family!!

Back when I was in 6th grade (Monte Vista Elementary School, La Crescenta, CA) our teachers informed us that the entire 6th grade class would be spending the next 3 days learning about drug awareness. The year was 1970, and back then the cost of gas was 36cents a gallon, an AMC Gremlin (that's a car) could be bought for $1,879, Barbie's were in, so were 8 track players. The Who, Jimi Hendrix and the Doors were on the radio and the Beatles had just broken up. Vietnam was heavy news daily along with a new (to me) and wide spreading drug culture. For the next 3 days, the lectures, speakers and especially the videoschanged my life forever. I was so afraid of what I saw...teenagers trippin' out,suicidal thoughts, smoking, drinking, injecting stuff...scared me so bad that I never ever wanted to see that again. And I made it a point in my life to do just that.

Today, 48 years later our lovely state has legalized the use of Marijuana. I cannot stand that stench. It brings back awful memories. But now we'll be forced to learn about it, control it and deal with the many issues it will bring to our lives in California. I hope you'll join me and our colleagues as we begin 2018: Our 1st Luncheon is
Wednesday, January 24th, at Embassy Suites, Glendale
and the topic is
"Cannabis Insurance & Risk Management."
We've got great speakers lined up...hopefully they won't scare you! Register at
www.larims.org
Peace out on that topic.

So if our 1st event on Pot doesn't excite you...I guarantee our upcoming LA RIMS 4-Day Cruise will! The date (March 22nd) will be here before you know it. The ship (Ruby Princess) leaves the Port of Los Angeles on Thursday and returns Sunday, March 25th. It's a short coastal cruise that will visit Santa Barbara and Ensenada, Mexico. The cost for an interior cabin is $449/person (Food & entertainment included).
PLEASE NOTE:
It's a very popular cruise, which is open to the public, and it will sell out. 1st come, 1st serve. I notice the price is beginning to creep up and we have no control over the price.
Please book now before it sells out!
Contact Elena Gharet at Princess Cruises: 800-901-1172 Ext. 41654 Email:
egahret@princesscruises.com
Group Code: TQT

The Cruise: We plan to host 2-3 educational events and a Mixer onboard. Please contact me ASAP if you are interested in presenting an educational event or hosting a mixer or private dinner.

Aside from the onboard LA RIMS Events, your family is welcome and the ship has something for everyone...Plenty ofrestaurants, bars, clubs, live music, pools and spas, casino, Movies Under the Stars, gym, sports court, youth and teen activities, onboard shopping andfantastic theatrical productions within the 750 seat theater. Off the ship we'll visit 2 great ports during the day that you'll enjoy.
We want this cruise to be another great LA RIMS experience that will bring worthwhile education and inspire collaboration all within a 4 day period onboard a luxury ship, visiting some great destinations with fun, excitement and relaxation. Hopefully your company will be supportive, but if not...its definitely worth the price of admission!

This 1st quarter is truly packed with Events. Our Rising Risk Professionals are also planning a Ski Trip to Big Bear on January 26th. Cost: $275 per person and includes: One lift ticket to Big Bear; Two night stay at hotel in downtown Big Bear; Roundtrip transportation from downtown LA; Group discounted rentals available for only $29; Sledding/tubing options also available. Register at
www.larims.org
or contact Taylor Turney, Board Director.

Our fantastic Board is working hard to make a difference for each and everyone of you. The next page shows our mugs and how to reach us. Think about attending and getting to know the LA RIMS family, invite your boss, your boss's boss, or a friend. You just never know who you might meet or what you might learn. And your boss just might want to pay for thatLA RIMS Cruise!
Love,
Manny
President, LA RIMS Chapter