President's Message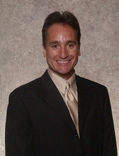 Manny Chavez
President
Sunday, June 25, 2017 1:45pm: I just left the gym, got in my car and the temperature read 109 degrees. Driving home I noticed a huge brush fire had started near Hwy 14 (Santa Clarita)...Ugh. I guess we can now say Summer has arrived! Don't get me wrong, I do love this time of year. It's a time for vacationing, enjoying the beach and nearby mountains, the days are long and the evenings are a great way to spend time with family and friends.
A few weeks back LA RIMS kicked off the summer with our annual Golf Tournament at Brookside Country Club in Pasadena. What fantastic day it was! Over 160 golfers took the greens to another level. Our Hole Sponsors were decorated fabulously and definitely turned a few heads.
AIG's hole had Sandy & Johnny from the movie "Grease," and yes that was Lisa wearing the black spandex singing "you better shape up...!" ATI, IMBER Court Reporters, The Hartford, AON, JLT and many others were in fine form. But, this year the music from FM Global certainly rocked the greens! If you happened to be karting by the FM hole, Desi Gamez and Lindsey Billet have a bit more to offer than their risk/insurance talents... those two can sing!!

When you mix in a little BBQ, dinner, awards and raffle prizes, this golf tournament is truly a blast. Many thanks to our incredible sponsors and the many others who contributed their time and energy.
Next up on the Agenda is our Monthly Luncheon/Educational event to be held at the Cheesecake Factory, Wednesday, July 19th Redondo Beach. We have an excellent panel of speakers (Mary Daly and Scott Ritto) who will be presenting an Actuarial 101 program, a significant and noteworthy approach in analyzing risks.
Following the July luncheon, you
DO NOT
want to miss our
SUMMER MIXER
Thursday,
August 17th
! It's another Beach Party on the sand, located at the beautiful Jonathan Beach Club in Santa Monica (Pacific Coast Hwy). This is our 3rd year in a row at the Beach Club. Why? Cuz you like it! It's a very casually dressed event that goes from 6-10pm. Food, drinks, bonfire, dance floor and music from the Mini Driver Band will be performing. The success from the 2 previous years has certainly brought a lot of collaboration, sharing and mingling with high level executives from the many companies we all represent. Make sure you calendar it! We welcome our Sponsors and look forward to another exciting event.
Down the road we have another Luncheon, Education Day and our Annual Holiday Party to look forward to. We post all of this information on our website:
www.larims.org
There you can find a schedule of events, services, risk/insurance information, plenty of pictures from past events, newsletters, Board Member contact information and much more. It's a brand new website that rolled out this year... please use it! LA RIMS is also on Facebook:
https://www.facebook.com/RIMSLosAngeles/
Please Like it and Follow us. Feel free to post pictures and share your interests and discussions!
The last Newsletter I shared a bit of information about my interests in healthy living. Later this year (October?) a few of us are arranging an LA RIMS Hike! We're thinking about a 5-6 mile hike either to the Hollywood Sign or possibly the Santa Monica Mountains. Stay tuned and let me know if this interest you?
Last but not least...See the attached Flyer on our
LA RIMS 4-Day CRUISE
next March 22nd, 2018. Make plans and RESERVE NOW ...tickets will sell out. Contact me for more information.

Gratefully,
Manny Chavez
President, LA RIMS