President's Message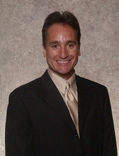 Manny Chavez
President
Today is a great day of the year... Its
HALLOWEEN
!! I love this day because it brings people together one time each year to dress up and act like someone or something else. Whether it's creepy, scary or just plain funny…It's quite entertaining! I'll especially enjoy greeting the neighborhood kids in costume and handing out candy tonight.
Tomorrow is November 1st and it's also my last Newsletter as President of the LA RIMS Chapter. Time flies. This past 2 years has been a great experience for me personally. I've met a lot of great people who have exposed me to various aspects of our risk and insurance industry. I've learned a lot and truly believe the things we do to help protect our companies makes a significant difference dailyin the lives of many.
Each year during the Fall, our LA RIMS Chapter Board meets to plan out the following years events. The Board also gets an idea who will be coming and going in regards to Chapter Officers. This year we are losing 5 great people and gaining 4 more fantastic and energized Board members for 2019. I would like to say a few words about these folks...
Leaving the Board
:
Mailing Walker
– Has served on the Board for nearly 10 years. Her contribution to the Chapter and her fantastic smile are going to be missed. She's been a great advocate in regards to our membership. Maling's personal life is about to blossom again too…I let her tell you the news! We thank you so much for your hard work and service to the LA RIMS Chapter!
Ross Pebley
– Also a long time Board Member and Past President has decided to step down. His new Role as V.P., Risk Management, AEG has brought significant responsibilities to his life. Ross has been a great advocate and leader in Risk Management. He's not far away and I know the Board will tap into his many resources.
Taylor Turney
- Has announced he will be stepping down from the Board. Taylor initiated and served as Committee Chair overseeing our Rising Risk Professionals Committee. Throughout 2017/18 he has brought together an enthusiastic Committee who arranged several excellent events this past year and has already lined up events for 2019.This guy will be missed, but I know he'll remain close.
Richard Morgan
– Has served on the Board the past 2 years. He has helped us with many programs, including the revitalization of our LA RIMS website and recently hosted a Risk Managers Roundtable. Richard's role at Entertainment Partners continues to increase. We appreciate your contributions!
Drue Rutledge
– Drue is a great advocate and resource for LA RIMS! His experience and the people he knows attracted many new faces to our events. Drue's responsibilities at The Wonderful Company grew immensely this past year, the Board will miss him.
Joining the Board
:
Margaret Fisette
– Risk Manager, Big 5 Sporting Goods
Cristian Iglesias
– Analyst, Risk Services, The Cheesecake Factory
Mary Daly
– Actuarial Consultant, Oliver Wyman (New Chair, Rising Risk Professionals)
Christal Warner
– Asst. VP, Paul Davis Restoration
Each of these new members bring a broad view of the Risk & Insurance Industry and a wealth of experience. You've seen their faces and I know they personally look forward to serving on the Board and meeting you all. Please welcome them and feel free to engage.
Finishing out 2018 we have 2 more great events
:
EDUCATION DAY
is Wednesday, November 14th, 2018 at Brookside Country Club, Pasadena. LA RIMS is hosting a joint program with the American Bar Association, Self-Insured Risk Management Section. We have 4 great 1-hour sessions that include topics on:
Creative Claims Handling/Risk Transfer; Indemnification Provisions; Additional Insured Coverage; and TheTop 10 Reasons Claims Go Bad.
Lunch, vendor booths, collaborative educational sessions, continuing education credits and finishing off with a cocktail hour should get you out of the office for most of the day! Registration starts at 11:30am.
HOLIDAY PARTY
is Thursday, December 13th at Woodland Hills Country Club. This event is always packed and a lot of fun! The evening will include: Dinner, Live Music, Dancing, Casino Tables, Great Raffle Prizes, Cocktails and Presentations from the Board.
Mark your Calendars NOW and make sure you register at www.larims.org
As I've mentioned in the past, The LA RIMS Chapter has something for everyone! I've truly enjoyed this experience and I am very grateful to our Board Members and our incredible Membership for making me feel welcome. I also must give many thanks to Amber Ardizone for her continuous support and friendship. She is a fabulous person!
I hope the days and weeks ahead bring you many successes at work and at home. Remember to take care of yourself personally... watch what you eat, engage in a sporting event and break a sweat!I promise the rewards will make a difference in your daily lives.
Should you have any questions about our LA RIMS Chapter or our upcoming Events ask a Board Member! Visit our website:
www.larims.org
and/or start a Chat or post a picture on our updated page at
www.linkedin.com
Many Blessings to Y'all!
Love, Manny
President, LA RIMS Chapter