President's Message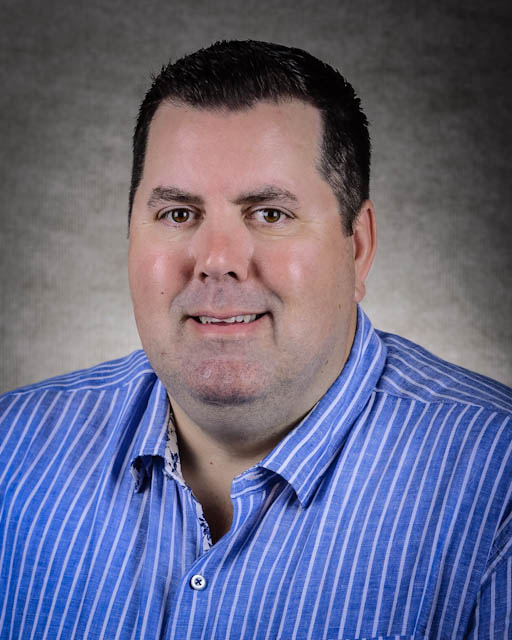 Jeff Stolle
President
Happy New Year!
2020 looks to be a very interesting year in the insurance market, I hope you prepared for what looks to be a hardening market for a second year. It's been a long time since the last hard market, and this is when Risk Managers can really so their value within their organization. LA RIMS hopesto provide you with education and resources to help you navigate this market, while also providing you some opportunities to let loose and have some fun with the LA Risk Management Community. The purpose of this newsletter is to let our members and supporters know about some of the exciting events coming up throughout the New Year and to tell you more about our Chapter and how you can get involved.
First, I would like to introduce the
2020 LA RIMS Chapter Board Members
. Without this group, none of our events would be possible. Being a Board Member requires extra time and commitment outside of everything else they do. They work hard to create and put on the best events for our members. We have a great mix of new faces and grizzled veterans making up our Board.
President:
Jeff Stolle, Director, Risk Management, Castle & Cooke, Inc.
Vice President:
Scott Ritto, Vice President, Risk Management, Kilroy Realty Corporation
Treasurer:
Cristina Montijo, Director, Risk Management and Insurance, Edwards Lifesciences
Secretary:
Margaret Fisette, Senior Risk Manager, Big 5 Sporting Goods
Past President:
Manny Chavez, Risk Manager, Princess Cruise Lines
Directors:
Vincent Monastersky, Vice President, Risk Management, Fox Entertainment
Dennis Healy, Risk Manager, BBSI
Cristian Iglesias, Risk Analyst, The Cheesecake Factory
Christal Warner, Associate Vice President-Commercial, Paul Davis
Jackelyn Ho, Marketing Manager, LegalNet, Inc.
Pat Koscher, Senior Account Manager, HARBRO Emergency & Restoration
Rising Risk Professionals Chair/
Board Liaison:
Mary Daly, Principal, Oliver Wyman
Executive Director
(keeps it all together!):
Amber Ardizone, Executive Management Associates
Other than our new Board members, Jackelyn and Pat, all the Board Members from 2019 have returned to the Board. We believe this continuity only helps enhance the mission of the Board.
We are always looking for fresh perspectives and welcome anyone who is interested in helping out unofficially/officially or possibly serving on the Board. Please contact any of the current Board members for more info or for a Board Member application. New rules implemented by the Society now allow for at-large board members/directors to be both Professional (risk managers)
and
Associate Members (service providers).
Our new Board met for an entire Saturday in October to plan out the calendar for 2020. While we are still working out some of the details, but below is the current Schedule of Events for 2020. Please
mark your calendars
and check out the
LARIMS.org
website for updated information throughout the year:
| | |
| --- | --- |
| February 21st: | Risk Manager Roundtable, TBA– FREE, Risk Managers Only! |
| March 18th: | Chapter Luncheon, The Proud Bird, Joint Meeting with the LA ASSP (Safety Professionals) |
| April 22nd: | Chapter Luncheon, Castaway - Burbank, Natural Disaster Preparation |
| May 3-6: | RIMS Conference, Denver, Colorado |
| June 3rd: | Golf Tournament, Brookside Golf Club, Pasadena – "Around the World in 18 Holes" |
| July: | Summer Break |
| August 13th: | Summer Networking Cruise, FantaSea, Marina Del Rey – NEW EVENT in 2020! |
| September 16th: | Chapter Luncheon, Doubletree Hotel, Downtown LA |
| October 16th: | Risk Manager Roundtable, Bird Cycles, Santa Monica |
| November 18th: | Education Day, The Proud Bird Conference Center |
| December 3rd: | Holiday Party, Castaway - Burbank |
We may also throw in a fun networking event or two such as a hike to the Hollywood Sign or paddle boarding in the South Bay, both of which were very successful events in the past. Stay tuned!
I hope you can join us at many of these events. With Los Angeles being so spread out and members being located all over the greater LA area, we try to plan events in different locales so members can be closer for some of the events. We recognize that there is a time commitment to attend, but that is why we try to put on quality events that should provide you with meaningful information, along with good networking opportunities. We will also continue to provide discounted pricing for Professional Members and their staff. While the Chapter takes a loss on these discounted costs, we think it is important that our members don't have issues attending just due to costs.
The LA RIMS Chapter could not provide these quality events without the support of our Professional and Associate Members, through both the membership and event specific fees, and, most importantly, through the generous sponsorship of our events, especially the Golf Tournament and our Summer Mixer and Holiday parties.
Thank you to all who have sponsored LA RIMS!
We couldn't do it without you!
We recognize the sponsors who contribute the highest dollars throughout the previous year on our website with rotating logos of their companies. We also recognize the individual event sponsors at each event through signage and on our invitations and registration pages. We hope our Members will support the companies that support the Chapter, and we hope that you will consider supporting LA RIMS in 2020.
Please contact Amber or any Board Members about the 2020 sponsorship opportunities.
Sponsors – we our continuing our Platinum sponsorship opportunity this year... please contact me if you are interested in providing an annual, discounted, sponsorship that will provide your company with sponsorship recognition and entrance to every event (including Golf), as well as year-long recognition on our website, along with other perks. We already have 5 Platinum Sponsors for 2020 (announcement on February 1st)
Another way to get involved is specifically for our younger members (37 and under and/or those with less than 7 years' experience) is our Rising Risk Professionals (RRP) group which continues to grow and offer networking, career and professional development opportunities outside of the traditional RIMS Chapter events. For more information please contact any of these members or check out the LA RIMS RRP LinkedIn Group at:
https://www.linkedin.com/groups/13501237/
Finally, we want to make sure we are reaching as many members and prospective members as possible, we currently send out email event notices to over 1000 people for each event, if you have attended an event before or if we have your membership email you should be getting these event notices, if you are not, please check your junk mail or contact Amber to be added to the list.
We will also be posting all of our event links and other Chapter news to our LinkedIn sites. If you have not already "LinkedIn" with us please do so. Our Chapter profile is
LA RIMS
can be found at
https://www.linkedin.com/in/larims/
, our
LA RIMS Chapter LinkedIn Group
can be found at
https://www.linkedin.com/groups/12149164/
. You can use these LinkedIn sites to get information/links on upcoming events, see highlights from past meetings, and see "liked" or "shared" information and news that could be resourceful to your career. Youcan also follow the hashtag:
#LARIMS
The best place for current information on LA RIMS is on our website:
http://www.larims.org
. Here you can find out about and register for all of our events, see pictures from our past events, find out how to get involved, see a new job posting, and more. Check us out!
I hope to see you at a LA RIMS event in 2020!
Also, please let me know if you have any ideas on how to enhance the Chapter in what we currently do or if you have any new ideas. The LA RIMS Chapter is for our members benefit, we want to make it the best it can be.
Best Regards,
Jeff Stolle
President, LA RIMS Chapter
jstolle@castlecooke.com
phone
: 818-879-6787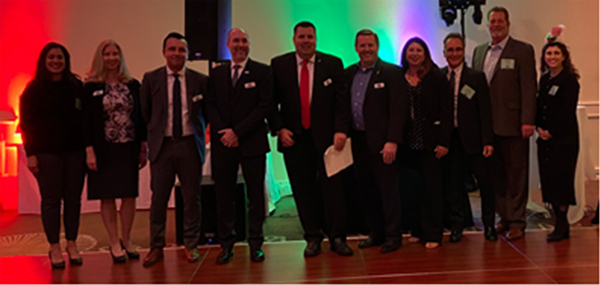 2020 LA RIMS Board: Pat Koscher, Christal Warner, Cristian Iglesias, Vincent Monastersky, Jeff Stolle,Scott Ritto, Cristina Montijo, Manny Chavez, Dennis Healy, Mary Daly (Not Pictured: Margaret Fisette and Jackelyn Ho)