President's Message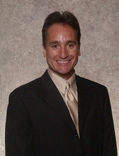 Manny Chavez
President
The world news has been quite heavy this past few weeks. My eyes were focused on the grueling Thailand Cave Rescue where 13 people had been trapped deep within a flooded cave in northern Thailand. Those trapped - 12 boys between the ages of 11 and 16 and their 25-year-old football coach have been awaiting rescue since June 23. All of them were miraculously and successfully rescued.
Being a former First Responder for many years, this incidentbrought back the memories of what it's like when the bell goes off. The adrenaline rush and quickly going back in your memory bank, tracing stepstoensure you know what you need to do. I know there are many of us who share similar experiences. Its different now, but we take those experiences and apply them at home and in our own jobs managing the many unique risks we encounter each week. Please take a moment to either pray or focus on a solemn request or expression of thanks to those young boys and the first responders who made a difference.
In other news, July 4th just passed, temperatures are up in the southland, Lebron James is a Laker, France won the World Cup, the Dodgers are in 1st place, the Tour de France is going strong and your LA RIMS Chapter has some exciting events that you won't want to miss!
Saturday, July 21st
LA RIMS Paddle Boarding & Brew Event!
Place: King Harbor, Redondo Beach
Meet Time: 10am
Beat the heat and enjoy some time with your LA RIMS colleagues. We expect a large turnout! If you've never Paddle Boarded before come join us. It's easy, fun and afterwards we'll meet at King Harbor Brewery for lunch and brews!
View Flyer
Thursday, August 16th
LA RIMS Mixer!
Place: Jonathan Beach Club, Santa Monica
Time: 6pm to 10pm
Attire: Casual dress & Sandals
Come join us at our Summer Beach Party! This event draws a huge turnout from our Risk Management & Insurance community. Heavy appetizers, cocktails, mingling, and dancing (Music from DJ - Mini Driver Band). This is a fun event a great opportunity intended to meet, greet and hopefully walk away with something professionally viable!
View Flyer

There's something for everyone! Hope the days and weeks ahead bring you many successes at work and at home. Remember to take care of yourself personally... watch what you eat, engage in a sporting event and break a sweat!...I promise the rewards will make a difference.
Should you have any questions about our LA RIMS Chapter or our upcoming Events ask a Board Member! Visit our website:
www.larims.org
LA RIMS is also on
www.linkedin.com
and
www.facebook.com
See ya soon!
Manny
President, LA RIMS Chapter