Event Registration
"Women in Risk Management - A View from the Top"
When
Wednesday, September 18, 2019
Registration Time:11:30 A.M.
Program Time:12:00 P.M.
Adjourn Time:1:30 P.M.

---
Cost
Risk Manager Members of the Society:
$25
Members registered in advance:
$45
Members at the door:
$65
Non-Members registered in advance:
$65
Non-Members at the door:
$80
---
This event has already past. You will no longer be able to RSVPs for this event.
---
Venue
DoubleTree by Hilton
120 S. Los Angeles St.
Los Angeles, CA 90012

Parking:
$12 Self
$17 Valet

Guest Speaker(s):
BobbiJo DeNofa Broad, EVP, Willis Towers Watson - Head of LA Office
,
Goldie Galstjan - CEO, Lien On Me
,
Debbie Boice, SVP Western Head of Property, Swiss Re
,
Gerrie Santos, Veteran Risk Manager
,
Event Details:
We hope you can join us for this very special LA RIMS luncheon. We have put together a panel of very accomplished professionals in the field of risk management. These industry leaders have built a career in risk management and will share with you how they got to where they are, including, how they achieved success and moved around obstacles. The distinguished panel will also be available to answer questions from our audience, anything from the state of the current market to challenges for women in the insurance industry. Please bring your questions, we look forward to a wide-ranging forum in Downtown LA.
This luncheon and panel discussion is open to all members and friends of LA RIMS.
Panelists:
Deborah (Debbie) Boice, P.E., Senior Vice President, Head Property, US Western Region, Swiss Re (Westport)
Bobbi Jo DeNofa Broad, Executive Vice President, Head of Corporate Risk & Broking for Southern California, Willis Towers Watson
Goldie Galstjan, Co-CEO, Lien On Me, Inc.
Gerrie Santos, Vice Presdient, Risk Management, San Manuel Band of Mission Indians
Moderator:
Margaret Fisette, CPCU, CIC, ARM, CRM, Senior Risk Manager, Big 5 Sporting Goods, Board Member and Secretary, LA RIMS
Speaker(s):
---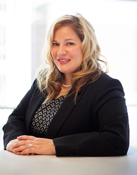 BobbiJo DeNofa Broad, EVP, Willis Towers Watson - Head of LA Office

Relevant Experience/Specialization
As the Head of Corporate Risk & Broking for the Southern California Market of Willis Towers Watson, BobbiJo oversees the management of all resources and insurance operations in the Corporate Risk & Broking sectors of the Irvine, Los Angeles and San Diego offices, including business development, client service and client retention. BobbiJo is also a resource in the design and broking of complex casualty insurance coverages.
Since joining Willis Towers Watson in January 2005, BobbiJo has served as a Senior WRS Casualty broker, member of the LA's Executive Team and the California Region's Casualty Practice Leader. In these roles, BobbiJo has been extremely successful in helping producers achieve new business success on some of the more complex client programs, meanwhile mentoring colleagues and helping to refine the office's operational platform to support growth.
Prior to joining Willis Towers Watson, BobbiJo was a Vice President in the Marsh Los Angeles Casualty Department managing large national and multinational casualty programs. Preceding her brokerage career, BobbiJo served as a Risk Analyst in the Global Risk Management Department of Ford Motor Company. While at Ford Motor Company, BobbiJo was responsible for the design and management of Ford's primary casualty, international marine / transportation, dealership service program and local insurance placements in South America.
With 23 years of industry experience, BobbiJo has worked within a wide range of client verticals, including automotive, real estate, construction, component manufacturing, and others.
Education and Credentials
Associate in Risk Management (ARM)
Temple University - Bachelor's Degree, Risk Management & Insurance and International Business
---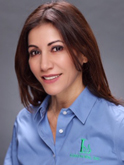 Goldie Galstjan - CEO, Lien On Me

Goldie Galstjan is the co-CEO for Lien On Me, Inc., managing bill review nationally and lien defense in California. Goldie started her carrier over 30 years ago at David Morse & Associates as an admin then excelled to their marketing department. Goldie has held various management and sales positions throughout her career. The past 24 years of her career has been in the Managed Care and Cost Containment Industry. In 2005, Goldie joined the Lien On Me team as a Client Service Manager and was quickly promoted to Director of Account Management and subsequently VP of Sales & Marketing.
In April 2016, she became co-CEO/co-owner of Lien On Me, Inc. Goldie oversees corporate governance and is responsible for overall stewardship meetings, business development and marketing strategies at Lien On Me. Goldie has extensive experience with public agencies and understanding of their high medical exposures, as well as the complexity of public agency dealings. This experience has led to great achievements by maneuvering various strategies for successful outcomes to both her public and private agency clientele. Goldie excels in managing, training, negotiating, and developing products and services, as well as implementing and managing accounts. Goldie's passion, strong relationships and reputation assures her clients the best level of service. Goldie holds a Bachelor of Science Degree in Marketing Management from California State University, Los Angeles.
---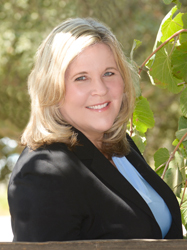 Debbie Boice, SVP Western Head of Property, Swiss Re

Debbie has been with Swiss Re Corporate Solutions for 33 years. She has held various roles providing underwriting for insurance, risk surveys for insured's, and loss prevention product sales. She works closely with customers and internal account teams to ensure the facilities insured are properly protected and underwritten.
Debbie has a Bachelor of Science degree in Chemical Engineering from California State Polytechnic University, Pomona and an MBA from California State University, Fullerton. She is a Licensed Fire Protection Engineer (FPE) and is a Past President for the international Society of Fire Protection Engineers (SFPE). In 2010 Debbie was named a Fellow in the SFPE.
---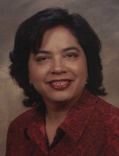 Gerrie Santos, Veteran Risk Manager

Gerrie graduated from the US Naval Academy in 1983 with a Bachelor of Science degree in Systems Engineering.
She was commissioned as an Ensign in the US Navy, Civil Engineer Corps. Gerrie's first tour was at Little Creek Amphibious Base in Virginia Beach, VA as an Assistant Contracting Officer, responsible for over 30 construction contracts valued at up to $5M each. Her second tour was served at the Armed Forces Staff College in Norfolk, VA as the Staff Civil Engineer, responsible for all the public works (maintenance) functions of this joint service command (Army, Navy, Air Force, Marine Corps).
In 1988, Gerrie left active duty to pursue a civilian career. She worked for Walt Disney Imagineering as a Project Engineer on a variety of theme park development projects in FL including the Muppet Attraction, Sunset Blvd, a variety of site infrastructure projects, and the Spaceship Earth Rehab at Epcot Center.
She then went to work for Universal Studios, Inc. as a Project Engineer then Senior Project Manager on the development of the FL Islands of Adventure Theme Park. She was responsible for the Infrastructure, Back of House, parkwide systems, and parkwide lighting elements of the development.
Once the project was over, she worked on the claims committee to successfully recover damages from design errors and omissions. During this time, Gerrie earned her MBA.
Subsequently, she became the Director of Risk Management for all the Universal Theme Park operations in FL. Duties included management of guest claims, workers compensation claims, interfacing with insurance carriers on the resolutions of those claims, and the placement of the property program.
In 2004, Gerrie joined Parsons Corporation as their Vice President of Corporate Risk Management. Parsons, in operation for over 60 years, is one of the largest engineering, and construction companies in the United States, with revenues exceeding $3.3 billion annually. In her role, Gerrie was responsible for the worldwide insurance and surety bond programs of the Corporation, including project specific placements for mega projects
In 2016, Gerrie returned to Universal as a Senior Project Director on the Universal Beijing Project. Her responsibilities were to deliver a themed land within the park - including all Creative, Show/Ride, and Facilities design, construction, fabrication, and installation elements.
In 2018, Gerrie joined San Manuel Band of Mission Indians as their VP of Risk Management. She is responsible for the Insurance, Claims, Safety, and Enterprise Risk Management for the enterprise of over 5,000 employees and one of the largest employers in the Inland Empire.
---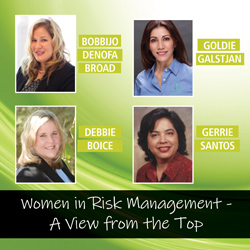 Please call the LA RIMS office at 818.843.2245 with questions