Event Registration
"Russia vs France: Managing Risks at the FIFA World Cups"
When
Wednesday, July 17, 2019
Registration Time:11:30 A.M.
Program Time:12:00 P.M.
Adjourn Time:1:30 P.M.

---
Cost
Risk Manager Members of the Society:
$25
Members registered in advance:
$45
Members at the door:
$65
Non-Members registered in advance:
$65
Non-Members at the door:
$80
---
This event has already past. You will no longer be able to RSVPs for this event.
---
Venue
The Castaway Restaurant
1250 E Harvard Rd.
Burbank, CA 91501


Guest Speaker(s):
John Moore
, Vice President, Environmental Health & Safety for Fox Corporation
Vincent J. Monastersky
, Vice President, Risk Management for Fox Corporation
Event Details:
Fox Sports has been the exclusive broadcaster of the FIFA World Cup in Russia for 2018 and the FIFA Women's World Cup in France for 2019.
In this session, you will
Identify and manage the risks at an international sports event from a broadcasting perspective
Navigate the safety challenges between venues in two vastly different countries
Understand the lessons learned from those who have been on-the-ground
Speaker(s):
---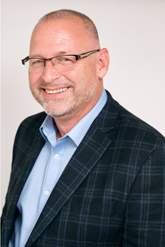 John Moore
Vice President, Environmental Health & Safety for Fox Corporation
John Moore, CSP, is the Vice President of Environmental, Health & Safety (EHS) for the Fox Corporation, which comprises Fox Studios, Fox Entertainment, Fox Television Stations, Fox News Channels, and Fox Sports Media Group. John previously served as Director of EHS for Fox Studios Operations and prior to that he spent 13 years at Earth Tech, Inc. (AECOM), as a Senior Project EHS Director and safety and health consultant. Throughout John's career, his focus has been the identification and control of EHS-related risks and hazardous conditions within the occupational environment. At Fox, John's department is responsible for all aspects of EHS management and sustainability. His department's efforts directly affect the work activities of over 5,000 regular and 20,000 freelance/daily hire employees during sporting and television events including, but not limited to the EMMY Awards, the Oscars, NFL, MLB, NBA, and NHL seasons, UFC, NASCAR's Sprint Cup Series, the Super Bowl, the USGA's 2015 U.S. Open and FIFA's Men's and Women's World Cup.
As an active participant in the control of the sports and entertainment industry's safety and health risks, John has served on the board of directors of the Sports Production Safety Group and serves as Chairman of the North American Broadcasters Association's, Risk Awareness and Crisis Communication Committee.
---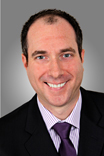 Vincent J. Monastersky
Vice President, Risk Management for Fox Corporation
Vincent J. Monastersky is currently the Vice President of Risk Management at Fox Corporation. For over 12 years, Vincent has been managing the global risks for FOX, striving to implement the most effective and efficient solutions and principles of risk management. After graduating with a Bachelor of Science degree in Business from the State University College at Oneonta, Vincent J. Monastersky started his professional career in New York, working as an insurance broker in the Personal lines business. Relocating to Los Angeles, he broadened his professional experience with GNW-Evergreen Insurance Services, specializing in Personal and Commercial lines insurance. While attaining his Certified Insurance Counselor (CIC) designation, he discovered his passion for risk management after attending his first Certified Risk Manager (CRM) course. He continued on to earn that designation as well as the Associate in Risk Management (ARM) degree. Vincent applies that knowledge and expands on his over 22 years of experience in the insurance and risk management industry while in his current position at FOX. Vincent is also proudly serving as the Past President for the Los Angeles Chapter of RIMS where he has been a Board member since 2011.
---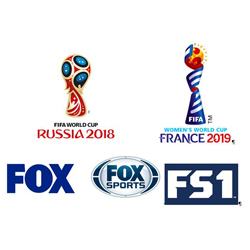 Please call the LA RIMS office at 818.843.2245 with questions