Event Registration
"Cannabis Insurance & Risk Management"
When
Wednesday, January 24, 2018
Registration Time:11:30PM
Program Time:12:00
Adjourn Time:1:30 P.M.

---
Cost
Risk Manager Members of the Society:
$25
Members registered in advance:
$49
Members at the door:
$60
Non-Members registered in advance:
$65
Non-Members at the door:
$75
---
This event has already past. You will no longer be able to RSVPs for this event.
---
Venue
Embassy Suites Glendale
800 N Central Ave.
Glendale, CA 91203
(818) 550-0828


Buffet Lunch

Guest Speaker(s):
Patrick McManamon
, Director, Cannasure Insurance Services, LLC
John L. Balian, CPCU, ARM
, Director - Cannabis Industry Practice, Wood Gutmann & Bogart Insurance Brokers
Ian Stewart
, Attorney at Law, Wilson Elser Moskowitz Edelman & Dicker LLP
Hunt Turner
, Co-Managing Director, Employee Benefits Practice, Wood Gutmann & Bogart Insurance Brokers
Event Details:
The cannabis industry is a risky business! This session will cover common risks in the marijuana industry and how they will affect indoor and outdoor harvesting workers, customer service and retail employees as well as risk related to violence due to the prevalence of cash transactions. crime and security issues with transportation of product and cash are also covered and much more. Come join us for this enlightening discussion on a very relevant topic.
Speaker(s):
---

Patrick McManamon
Director, Cannasure Insurance Services, LLC
Patrick McManamon is a pioneer in the cannabis insurance industry. The founder and CEO of Cannasure Insurance Services, LLC (Cannasure), is a highly recognized insurance thought leader in all sectors of the cannabis industry ranging from dispensaries, cultivators, processor/manufactures, testing laboratories, landlords and ancillary businesses.
What started out as a request for general liability insurance for a dispensary in 2009, Patrick spearheaded Cannasure to be the premier insurance solution provider in the marijuana industry. The firm is exclusive to the cannabis industry as a wholesale broker and MGA that facilitates insurance coverage placements, develops product/programs, underwrites and services standard, alternative risk as well as risk management placements.
Patrick's expertise keeps him busy and well sought after to speak at insurance and cannabis events, advisor to many state regulators and frequently interviewed for his position or thoughts on cannabis trends by leading media outlets such as Crittenden CNN, Wall Street Journal, Crain's, Business Insurance, Insurance Journal,and MJ Biz Daily.
Patrick serves as Chairman of the National Cannabis Insurance Association's (NCIA) insurance and finance committees. In addition, Patrick is a founding member of NCIA of Ohio.
Patrick is also an active member of ArcView Group (Cannabis Investment and Market Research).
Prior to Cannasure, Patrick was the President of McManamon Insurance, third-generation insurance group located in Westlake, Ohio, where he guided the growth of the company in the emerging markets.
Patrick is a graduate of the University of Dayton with a degree in Political Science. A dedicated family man, he spends his free time supporting local organizations such as Ohio City Lax (Urban Lacrosse) and the Houser of Champions (non-profit organization helping kids succeed academically).
---

John L. Balian, CPCU, ARM
Director - Cannabis Industry Practice, Wood Gutmann & Bogart Insurance Brokers
John prides himself on building long-term client relationships and personal connections, as he has done for 30 years. His curiosity about business operations across various industries has given him a view into many diverse enterprises. This specialized experience affords his clients with innovative and leading insight relative to serving their distinct, ever-changing business needs.
Regardless of the industry or business, John's consultative approach is rooted in listening to his clients, figuring out what makes their businesses tick, and recommending proactive planning and cost effective coverages to reduce the frequency, duration and financial impact of disruptive events. John and the team at Wood Gutmann & Bogart work with clients to develop a culture of safety, ensuring that appropriate coverages and essential elements for increased competitiveness and profitability are in place.
Having earned advanced professional designations in underwriting and risk management (CPCU and ARM, respectively), John is uniquely prepared to help his clients calculate and avoid risk, no matter the industry.
John is graduate of UCLA and holds a graduate degree from the Annenberg School of Communications at the University of Southern California.
---

Ian Stewart
Attorney at Law, Wilson Elser Moskowitz Edelman & Dicker LLP
As co-chair of Wilson Elser's national Cannabis Law Practice Team, Ian helps traditional and new organizations to prepare for the regulatory changes and liability trends in this evolving and complex area of law. Cannabis-related businesses face a highly uncertain legal landscape that presents distinct risk management and insurance challenges. Whether dealing with product liability risks from cannabis products, new product packaging and labeling laws, professional liability risks inherent in operating a dispensary, obstacles to protecting intellectual property, assisting start ups with novel risk management methods, or insurance coverage problems created by conflicting state and federal laws, Ian leverages his twenty years of legal experience to help navigate clients through the challenging new risk management, business practices and insurance landscape presented by the rapidly developing area of Cannabis Law.
---

Hunt Turner
Co-Managing Director, Employee Benefits Practice, Wood Gutmann & Bogart Insurance Brokers
With clients in talent-driven sectors like technology, entertainment, non-profit and financial services, Hunt Turner helps employers thrive even when the labor market is tight. He says a smart benefits strategy is key for employers whose success depends on attracting and retaining talent. "I like to continually have that conversation with my clients in and honest, transparent way, so we can work together to align staffing, growth and budget".
Along with strategy, Hunt keeps his focus on leading edge tactics that lend efficiency to the traditionally cumbersome process of benefit communications, enrollment and administration. Mixing "high tech" and "high touch" approaches, he's helped employers streamline their work, while keeping employees feeling engaged with their company benefit programs. "I turned one mid-sized employer from a paper-based platform to an online benefits management system," he says. "But we still brought in staff for a one-to-one open enrollment process, because that human component is so important. Employees gave the experience a 95% positive rating."
Prior to joining Wood Gutmann & Bogart, Hunt served as a senior vice president for SullivanCurtisMonroe in the brokerage's Los Angeles office for nearly six years. He spent a combined ten years at other brokerages focusing on employee benefits, after working more than five years on the carrier side for Great West Life.
Hunt holds a bachelor's degree in financial management from Cal Poly San Luis Obispo and currently volunteers for Cal Poly SLO's alumni association, representing 40,000 of his fellow alumni who live in the Southern California area. He has previously served as a board member for a Pasadena-area cancer support community.
---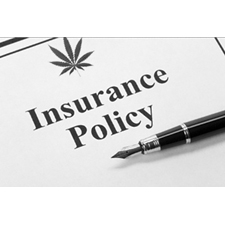 Please call the LA RIMS office at 818.843.2245 with questions